Mahogany
Floor Plan A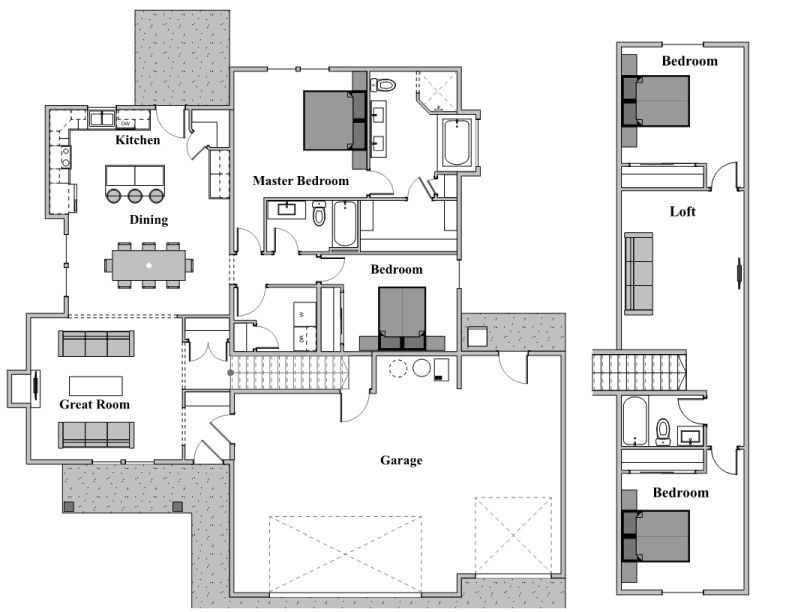 Communities
Communities with Floor Plan
Broadmoor
Coming Soon!
Learn More »
Golden Eagle
The Golden Eagle subdivision is a beautiful, family-friendly community in southern Twin Falls.  With its expansive views of Mt. Harrison and the South Hills, Golden Eagle brings you the best of country living while still within the Twin Falls City limits and services. Located tw
Learn More »
Hometowne Place
Hometown Place is located on the northwestern edge of Twin Falls. With its sweeping views of the Sawtooths, you feel as though you are far away from the hustle and bustle of city life. The Hometown Place subdivision is located conveniently close to the St. Luke's Hospital and i
Learn More »
Morning Sun
Morning Sun is one of Twin Falls' premier subdivisions. Located in the northeastern section of Twin Falls, it projects a country atmosphere, while still being conveniently located close to shopping, schools, medical services and much more. There are many historic and recreation
Learn More »
Settlers Ridge
Settlers Ridge Twin Falls is a delightful area located in the north west part of town. A single story home must have a minimum of 1500 square feet whereas a 2 story must be 1850 square feet with 1200 square feet on main floor. Homes have a minimum 2 car garage, auto sprinklers
Learn More »
Sunterra
Sunterra is a beautifully landscaped subdivision that offers the convenience of being located in the northwest area of Twin Falls, off of North College Road and Grandview. This community is new and features beautiful, craftsman style homes and a community park. It is located one
Learn More »
Description
Description
A Rustic siding, rock exterior and an innovative floor plan add interest to this comfortable single-story with a bonus room home.  Nine foot ceilings throughout intesify the sense of spaciousness created by this design.  Additional amenities such as built-in bench make it a real charmer.